Breitbart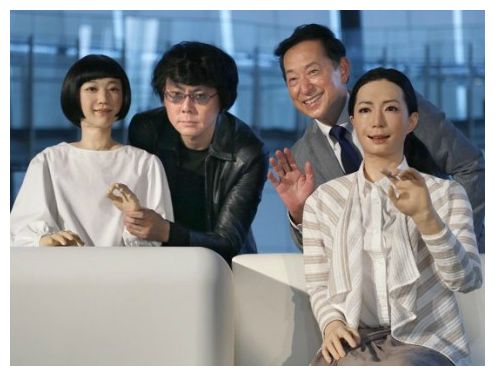 Japanese scientists on Tuesday unveiled what they said was the world's first news-reading android, eerily lifelike and possessing a sense of humour to match her perfect language skills.
The adolescent-looking "Kodomoroid" -- an amalgamation of the Japanese word
kodomo
(child) and "android" -- delivered news of an earthquake and an FBI raid to amazed reporters in Tokyo.
She even poked fun at her creator, telling leading robotics professor Hiroshi Ishiguro: "You're starting to look like a robot!"
The pitch-perfect Kodomoroid was flanked by a grown-up fellow robot, who caught stage fright and fluffed her lines when asked to introduce herself.
"Otonaroid" --
otona
meaning adult -- excused herself after a quick reboot, saying: "I'm a little bit nervous."
Read the rest of this article at -
http://www.sott.net/article/280878-Japan-unveils-worlds-first-android-newscaster