At least Monsanto and friends know they are getting their money's worth from their shills in the Congress and Senate.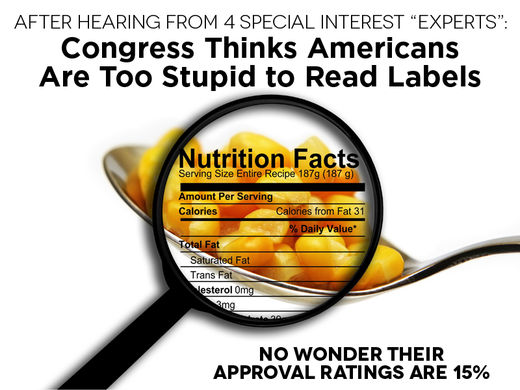 It's pretty rare that members of Congress and all the witnesses they've called will declare out loud that Americans are just too ignorant to be given a piece of information, but that was a key conclusion of a session of the House Agriculture Committee this week.
The issue was genetically modified organisms, or GMOs as they're often known in the food industry. And members of the subcommittee on Horticulture, Research, Biotechnology, and Foreign Agriculture, as well as their four experts, agreed that the genetic engineering of food crops has been a thorough success responsible for feeding the hungry, improving nutrition and reducing the use of pesticides.